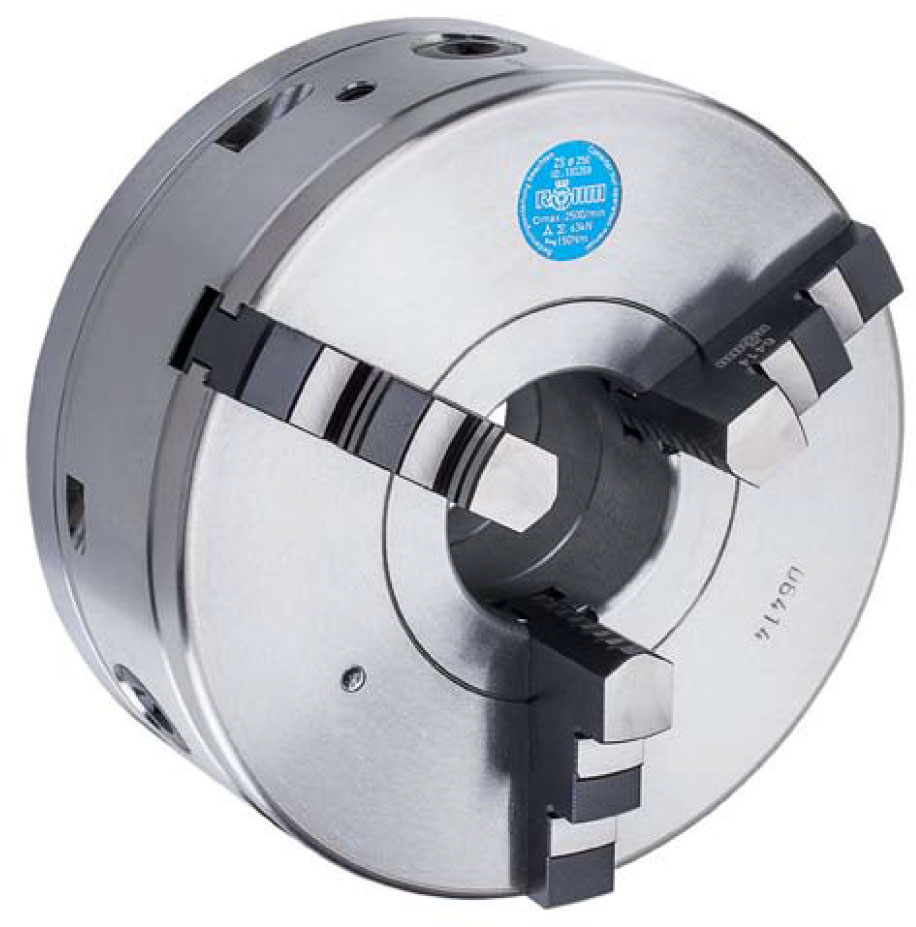 APPLICATION
Optimized for machining workpieces which must be produced with maximum concentricity.
Can be universally used, but is especially advantageous on turning and grinding machines as well as dividing units.
TYPE
Face spiral chuck in steel design, with which the workpiece can be adjusted very sensitively to the desired concentricity via 3 tangentially arranged adjusting spindles.
CUSTOMER BENEFITS
Radial fine adjustment for maximum concentricity
Repeatability 0.015 mm
Adjusting accuracy within 0.005 mm
Precision adjustment without opening the mounting screws
Jaws in chuck ground out for concentricity
TECHNICAL FEATURES
With one set each of turning and drilling jaws
Hardened adjusting spindles, as well as their support surfaces
Hardened spiral ring
Steel take-up "ange